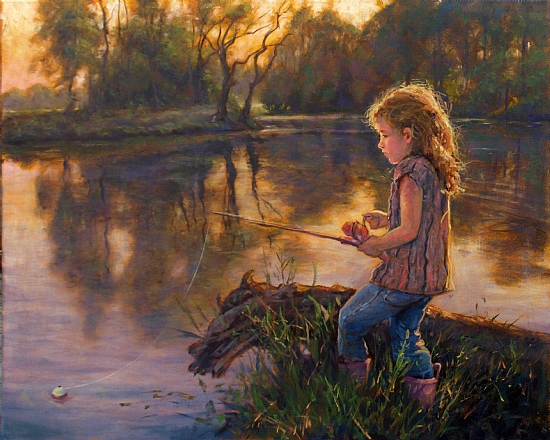 Do Princesses Fish
Medium: Oil on Canvas
Size: 24 x 30 x 1
Availability: Sold

Contact the artist about this artwork
Artist Comments
Her first cast she starts yelling I caught one!
I figure it must be a big catfish because of the weight and the fact that is seems to just be slowly swimming back and forth. I take over reeling real slow as to not break the Barbi pole or line. It ends up being an old plastic chair covered in mud and weeds.
No "real fish" but we caught so many frogs that day!